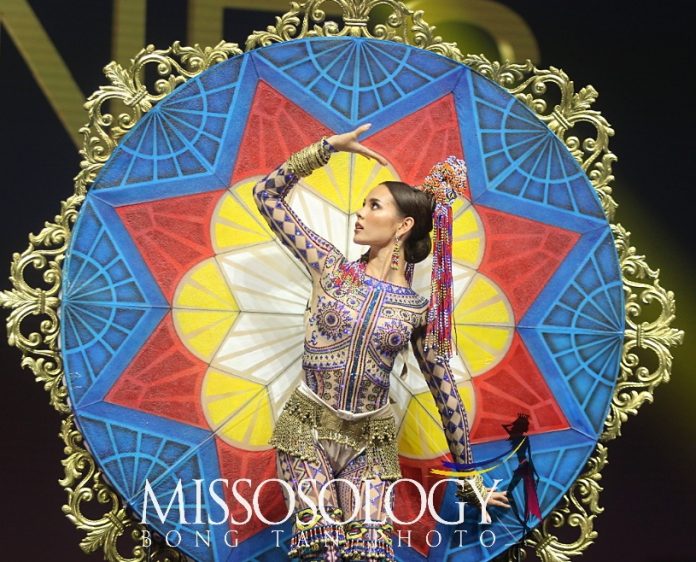 Check out below the photos of the Miss Universe 2018 contestants during the National Costume contest held in Chon Buri, Thailand. The event was held Monday night, December 10, 2018. A total of 94 contestants participated in the event. The 67th edition of Miss Universe will culminate on December 17th (December 16th in the United States) with the crowning of the new titleholder.
The Miss Universe national costume contest had been an integral part of the beauty pageant. Over the years, these costumes have evolved from being more realistic everyday traditional costumes to bizarre and over the top designs. In 2016, Miss Myanmar Miss Myanmar Htet Htet Htun won the National Costume contest by donning a 40 kg ensemble that includes various replica of pagodas. Last year, Miss Japan Mimoko Abe wowed the audience by her ninja costume that transformed into a checked kimono complemented by a huge Japanese fan.
This year, the number of spectacular national costumes have risen tremendously. Many countries are seeking that wow factor and costumes that transforms onstage. Some included lights and mechanical components. The winner of the contest will also be announced on the finals night.