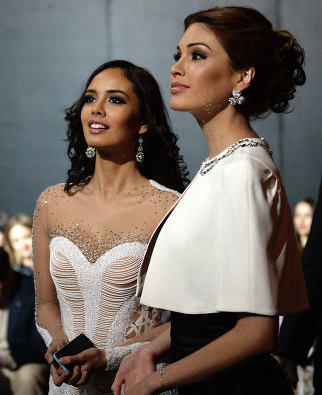 With Miss Universe 2013 Ma. Gabriela Isler sitting as a judge for the Bb. Pilipinas 2014 contest – the first in recent memory – many people had been wondering if inviting a reigning queen to the national contest is a good thing. First of all, it is not free. Requesting for the appearance of a reigning Big4 winner entails some cost (but is largely undisclosed). Second, it does not have any bearing at all to the chances of whoever is crowned in the national contest. Indonesia for example had seen countless of Miss Universe winners crowning their national queen yet the country is not that really successful in the international level. (Except of course in 2013 when the completely deserving Whulandary made it to the semis). Last year, Miss Earth 2012 Tereza Fajksova was invited in Reunion's national contest but eventually, Reunion was out the semis.
If inviting a Big4 queen to your national pageant does not improve your bet's chances at the international pageant, what is then for? Well, mainly for promotional purposes. It improves the standing of a national pageant by having a celebrity in the judging panel. It also seeks to establish interest to the pageant itself. In the case of Russia, inviting the reigning Miss Universe and the reigning Miss World all at the same time shows their financial muscle. It makes the national pageant look prestigious.
So far, Miss World 2013 Megan Young and Miss Universe 2013 Ma. Gabriela Isler has a tie score as both showed up in the national contests of Indonesia (separate event for Miss World Indonesia and Miss Universe Indonesia) and Russia. Miss Earth 2013 Alyz Henrich is scheduled to show up in several yet to be revealed national contests in the same way that Miss Earth 2012 Tereza Fajksova did during her reign. Miss International 2013 Bea Rose Santiago was reportedly invited at the Miss Hungary International contest but for some reason the Miss International Organization failed to come into an agreement. Miss International winners traditional do not show up in national contests.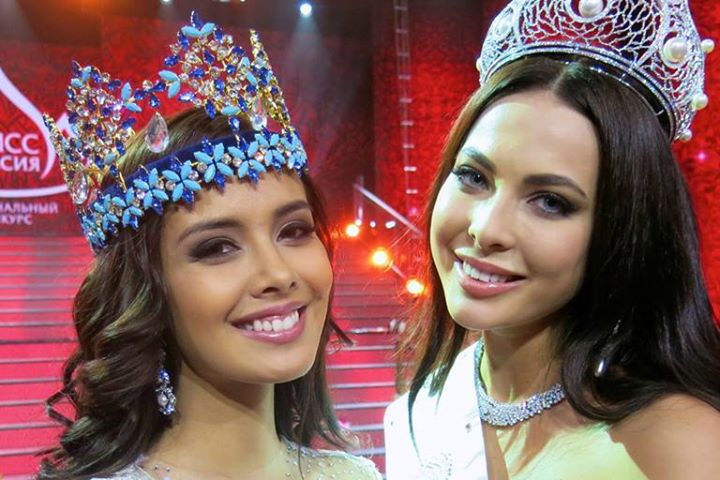 Missosology does not include the national contest appearance of a beauty queen as a criterion in choosing which pageant is a major international pageant. It is an additional bonus but hardly a requirement. What is important tough is that the winner accomplishes her advocacy be it AIDS awareness for Ma. Gabriela, various charity works for Megan, environmental awareness for Alyz or international understanding and cultural exchange for Bea Rose.