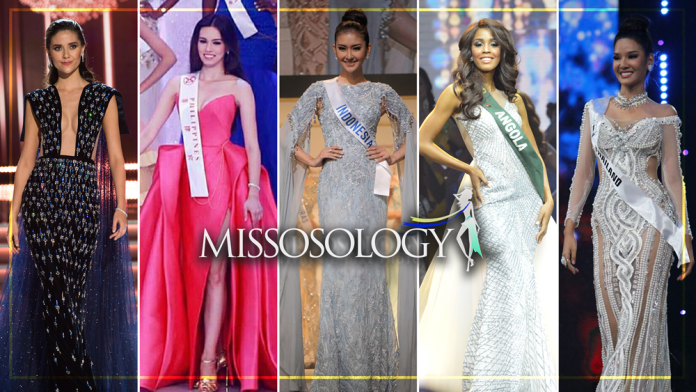 PAGEANT year 2017 is truly one for the books.
Asians dominated four of the Big5 pageants, with Korea (Miss Supranational) and Indonesia (Miss International) winning their first major international pageant crowns this year. The African continent was well-represented in all of the Big5 pageants, with South Africa bringing home the coveted Miss Universe crown. The well-loved iconic Phoenix Mikimoto crown is also back!
The Philippines won its fourth Miss Earth title, while the sleeping giant India is back in the pageant map with another Miss World win after nearly two decades. Colombia, despite not winning a crown this year, managed to emerge on top of the rankings and was proclaimed "Big5 Performer of the Year".
But aside from these, there are a lot of things that deserve recognition, that is why we are bringing back this old Missosology tradition of painstakingly selecting the best among the best (in major categories) of the Big5 pageants.
The Most Photogenic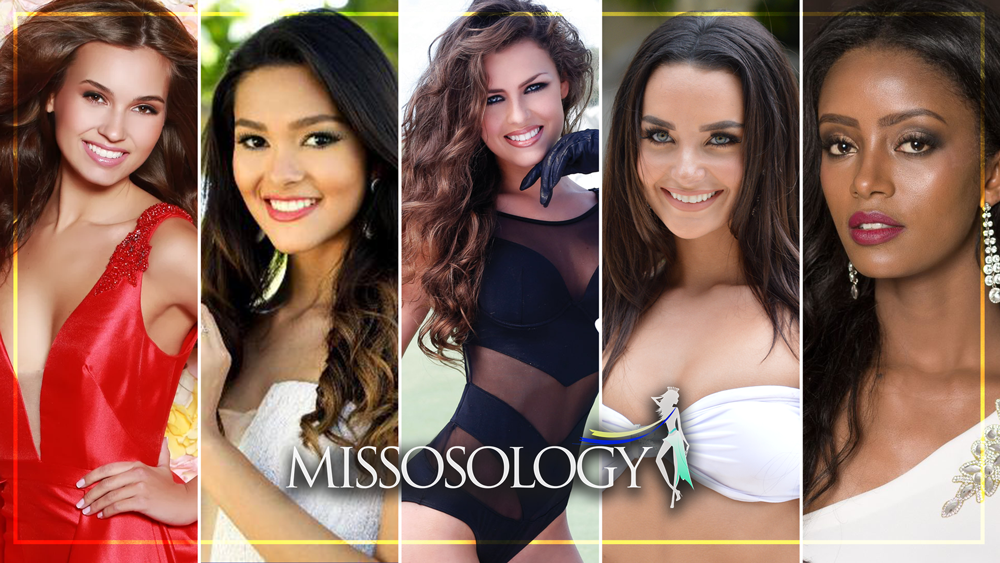 Kseniya Alexandrova, Miss Universe Russia
Fatima Cuellar Molina, Miss World El Salvador
Patricija Belusova, Miss International Lithuania
Faith Landman, Miss Earth Netherlands
Bitaniya Yosef, Miss Supranational Ethiopia
This is a new category in our Best of the year series. Missosology would like to give due recognition to the best faces of 2017 that made any photographer's job easier with their unassuming beauty and inimitable charm. They are: Kseniya of Russia, Fatima of El Salvador, Patricia of Lithuania, Faith of the Netherlands and Bitaniya of Ethiopia.
The Best in Evening Gown

Maria Poonlertlarp, Miss Universe Thailand
Laura Lehmann, Miss World Philippines
Kevin Lilliana, Miss International Indonesia
Ermelinda Matos, Miss Earth Angola
Jiraprapa Boonnuang, Miss Supranational Thailand
The shimmering midnight blue gown by Asava Thailand has the perfect fusion of tradition and modernity which Maria flawlessly sashayed during the Miss Universe finals. Laura was an epitome of sophistication in her Mark Bumgarner pink silk satin organza ballgown with exquisite fold draping reminiscent of Miss Venezuelas of decades past. The aquamarine fully-beaded gown by Ivan Gunawan accentuated Kevin's figure and height making her queenly all throughout the finals night. Emerlinda looked every inch a queen in her silver-gray long gown with tulle over-skirt by JearsonD. The stunning Jiraprapa was made more stunning by her ivory dress with elaborate embroidery that perfectly hugged her body.
The Best in Swimsuit

Keysi Sayago, Miss Universe Venezuela
Diana Croce, Miss International Venezuela
Lada Akimova, Miss Earth Russia
Paulina Maziarz, Miss Supranational Poland
Not only did Keysi have a great body, she gave the best walk and the most remarkable performance during the swimwear portion of Miss Universe. Diana may not have the most perfect figure but her polished walk and posture plus he beautiful face and complexion made her a standout in the "Miss Perfect Body" round of Miss International. Last to be called in the Miss Earth Top 8 but Lada didn't waste any moment with her projections to complement her well-toned body. Finally, Paulina has curves in all the right places making her a crowd favorite and stage standout in Miss Supranational.
The Best in National Costume

Momoko Abe, Miss Universe Japan
Gabrielle Vilela, Miss World Brazil
Natsuki Tsutsui, Miss International Japan
Maud Fadi, Miss Earth Ghana
Karol Dayana Batista, Miss Supranational Panama
Momoko deserved her Miss Universe Best in National Costume award with her samurai warrior costume with then transformed into a beautiful kimono. Sexy Gabrielle was a standout in her colorful carnival-inspired costume when she danced the samba for the "Dances of the World" segment of Miss World. "Haute couture" is the way to describe Natsuki's expensive costume designed by Junko Koshino. Maud, with her beautiful presentation, showcased the Kente cloth patterns native to her country. Lastly, a true work of art is Karol's "La Guacamaya Bandera" costume by Daniel Cortina.
Quotable quotes
Demi-Leigh Nel-Peters, Miss Universe South Africa, on the quality in herself that she is most proud of
As Miss Universe you have to be confident in who you are as an individual. A Miss Universe is a woman that has overcome many fears and by that she is able to help other women overcome their fears. She is a woman that nothing is ever too much is asked for and that's exactly who I am.

Manushi Chhilar, Miss World India, on which profession deserves the highest salary
I think a mother deserves the highest respect and when you talk about salary it's not always about cash but I feel it's the love and respect that you give to someone. My mother has always been the biggest inspiration in my life. All mothers sacrifice so much for their kids. So, I think it is the job of a mother that deserves the highest salary.

Kevin Lilliana, Miss International Indonesia, on what her plans are if she is crowned
Bhinneka Tunggal Ika, Indonesia's national motto that means 'Unity in Diversity'. Indonesia is one of the few countries that has such a diversity of cultures, languages and beliefs. That is why I am a big believer in unity in diversity. This world is a beautiful place because of its wide variety, not similarities, and if I become Miss International I will spread these positive values and spread the culture of accepting and respecting differences, because I know that every country has their own cultures, character and identities. Therefore, let's create a perfect solution by learning, understand and appreciating each other.

Karen Ibasco, Miss Philippines Earth, on who or what is the biggest enemy of Mother Earth
I believe that the real problem in this world is not climate change; the real problem is us because of our ignorance and apathy. What we have to do is to start changing our ways, to start recalibrating our minds, and redirecting our steps, because together, as a global community, our micro efforts will have a macro effect to help save our home, our planet.

Bianca Tirsin Lorena, Miss Supranational Romania, on violence toward women
Discrimination, abuse and violence against women [and not only] women but children and also teenagers is [not] right, [they have] human rights, [which are] violated. We must teach men to respect women. You can't hit women; you need to respect them because the person who gave birth to you, your mother is also a woman. Your teacher, who taught you your first alphabet and all the other things, was a woman. The person you played with, your sister is also a woman. The person you love, your wife is a woman. The mother earth who will absorb you when you die is a woman and you need to respect that. Be a queen without scars. Respect all woman.

* * *
From all of us at Missosology, we wish you all a bountiful 2018!
Photos: Bong Tan, Stephen Diaz, Drew Francisco, Miss Universe, Miss World, Miss Supranational, Jonas Yu